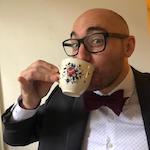 I'm a software developer based out of NYC. I focus on building performant and scalable distributed systems. Things I like (in no particular order):
The Unix Philosophy, in that each program should only do one thing and do it well and that larger functionality should be composed out of these small tools.
Hiking and traveling (though I haven't done much of either in the past year)
Cooking (a lot of my time not spent on the computer is spent in the kitchen)
The pursuit to brew the perfect cup of coffee
Loki - my dog. He's a jindo-corgi mix who's a rescue from South Korea courtesy of the kind and caring folks at Korean K9 Rescue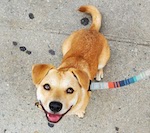 Reading, current goal is to get through 30 books this year, check out my progress on Goodreads
Some relevant links:
Email: john@jmaguire.tech
Detailing how to provide per route configuration to override listener configuration
Quick guide on enabling Tree-sitter powered code folding
Getting Upper Management on board with your Continuous Learning Program
Dockerize a Rails application for all your needs
What is a continous learning program?